Jan Gadson Louissant was matched with FriendshipWorks' Friendly Helper volunteer Katie, to help organize her crafts supplies, which had taken up too much living space in her apartment. "Katie came and completely revised my craft room from chaos to one I am proud to show off. She made something that felt insurmountable to something wonderful!!" Now, Jan can look at her craft cubby where her fabric and silk flowers are meticulously sorted, making it a breeze for her to grab-and-go when she teaches her flower arranging classes to older adults at local libraries.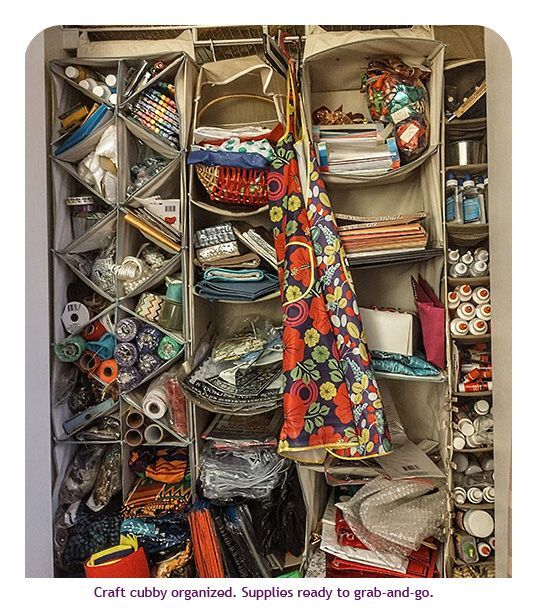 Jan first learned about FriendshipWorks when it was part of her job as a property manager to find resources for elders in her buildings. She never thought she would need services until she experienced her own health challenges with a cancer diagnosis in 2017, leaving her unable to work. Jan recalls, "I was becoming isolated and anxious as I was going through treatments. When I remembered the elders who were in FriendshipWorks' programs and how they blossomed before my eyes after having Friendly Visitors, I knew I needed their support." 
During her treatments, Jan found that flower arranging coupled with meditation calmed her fears and anxiety. Once she was feeling better, she started to take floral training in 2019 to learn more and strengthen her skills. Now hundreds of older adults at several Boston Public Libraries, community centers, and senior housing developments in Greater Boston benefit from her Artful Meditation workshops. "The pandemic is not over. I see so many elders who are still isolated because they are afraid to go out. They feel safe in these environments, and are delighted to connect with others!" 
After five years of treatment ending in August 2022, Jan remains cancer-free. She explains, "My recovery and spiritual healing continues because of the art and practice of floral arrangement and bringing the 'flower blessings' to others experiencing trauma, chronic illness or social isolation and loneliness. FriendshipWorks' Friendly Helpers make it possible for me to teach as many people as I do."
Jan teaches her "Artful Meditation" classes in spring, fall and early winter. You can learn more about Jan and contact her through her web site: silkblooms.org