Older adults experience vision loss due to age-related conditions. Most of us have some loss of vision as we age, but for many older adults, this loss is life-altering and can lead to social isolation and loneliness.

That's why FriendshipWorks is spearheading an effort to raise awareness about elder vision loss and sharing resources that can make a difference in the lives of low-vision adults.
When the last baby boomer turns 65 in 2030, an estimated 7.2 million people are predicted to have life-changing visual impairments.
Elder Low-Vision Workshop
FriendshipWorks offers an Elder Low-Vision workshop to elder care providers and those who work directly with older adults. If you are interested in learning more about this workshop or scheduling a time for FriendshipWorks staff to present to your organization, please contact us at friend@fw4elders.org
"Is there someone who can come out to the senior center I work at and show us how we can be more accessible for low vision elders? This is important, and I have never thought of elder low vision until this presentation."

 Carole Sullivan
South Boston Neighborhood House, Director of Senior Programs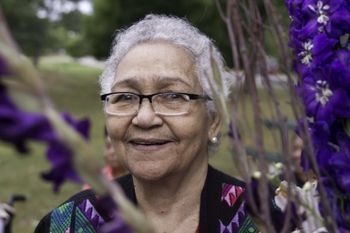 Elder Vision Loss
FriendshipWorks Elder Low-Vision Initiative seeks to support low-vision and legally blind elders. Low vision is permanent vision loss or impairment that doctors are not able to correct by usual eye care treatments such as glasses or surgery. While their vision cannot be corrected, older adults can still live safe and meaningful lives by taking advantage of a wide range of services.
When vision cannot be corrected with glasses or surgery, there is still much that can be done to improve a person's quality of life. Please check out this video from the American Academy of Ophthalmology, which promotes early referral for low-vision rehabilitation as their new standard of care for patients with vision loss.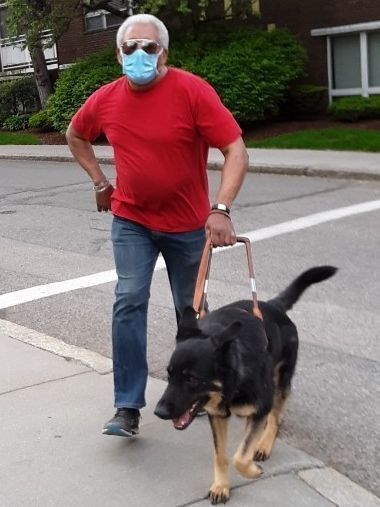 FriendshipWorks makes a difference for low-vision elders
FriendshipWorks volunteers play an important role in supporting elders with vision loss. Volunteers visit weekly, go for walks, read and sort mail, provide medical and non-medical escorts, and offer emotional support for low-vision elders.
"My volunteer helped me feel more confident and less ashamed of my vision loss."
FriendshipWorks Recipient
There are other agencies that support elders with vision loss so that they can live independently, travel safely, and engage in activities that give their lives meaning and joy. You can learn more about these organizations in our free Low Vision Resource Guide 2017.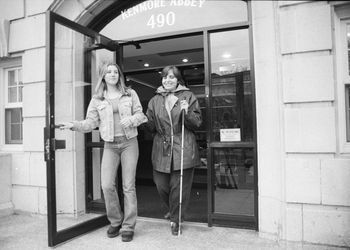 FriendshipWorks Farsighted Team:
In an effort to better serve low-vision and blind elders, we established the Farsighted Team, a group of low-vision experts, medical and academic institutions, and service providers who have partnered with us to raise awareness about the impacts of elder vision loss and to highlight low-vision services.
To learn more about our Farsighted Team members and organizations, click here
Elder Low Vision Forum 2017: Will You Know it When You See it?
Vision Loss Resources
Seeing Beyond Isolation: Elder Low-Vision Forum 2018